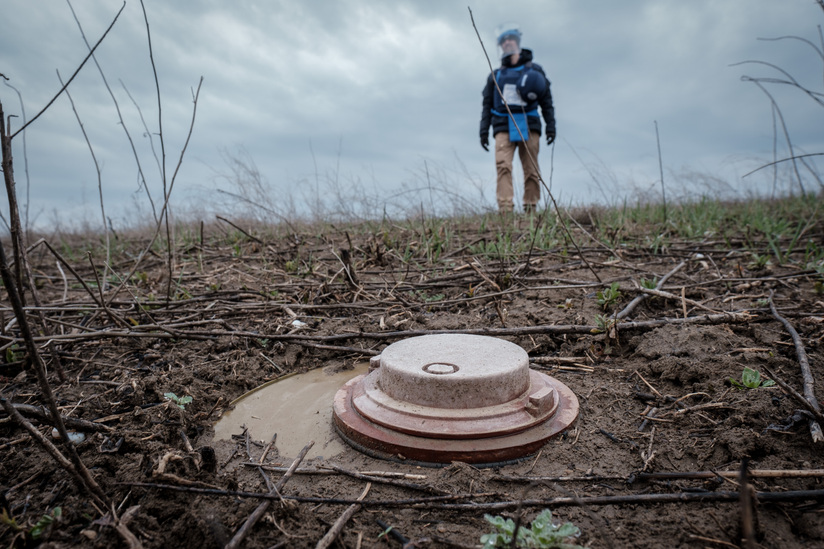 Clearing landmines in the Donbas
Since the start of the War in Donbas in 2014, eastern Ukraine has become littered with landmines and unexploded ordnance. Over two thousand people have been injured or killed by these deadly devices, making Ukraine into one of the top five most mine-affected countries in the world. Accidents continue to happen.
Deminers of The HALO Trust, the largest landmine charity in the world, remove mines and explosive items to prevent accidents and to enable people to safely use their land. HALO has already cleared nine million square meters of land and removed 2,500 anti-personnel mines, anti-tank mines, projectiles, mortars, grenades and cluster munitions. They will need at least a decade more to rid Ukraine of this deadly legacy of war.
These photos were taken for The HALO Trust.
Deminer excavating a potential explosive item after finding a signal with his mine detector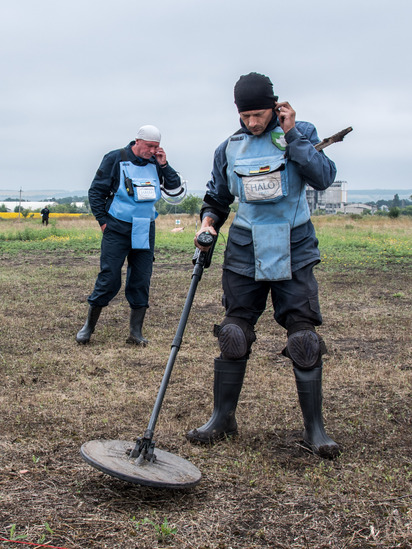 Minefields are often situated close to densely populated settlements, factories or infrastructure
In summer, the scorching heat makes the job extra tough
Deminers' boots hanging to dry by a fire after a long day in the autumn mud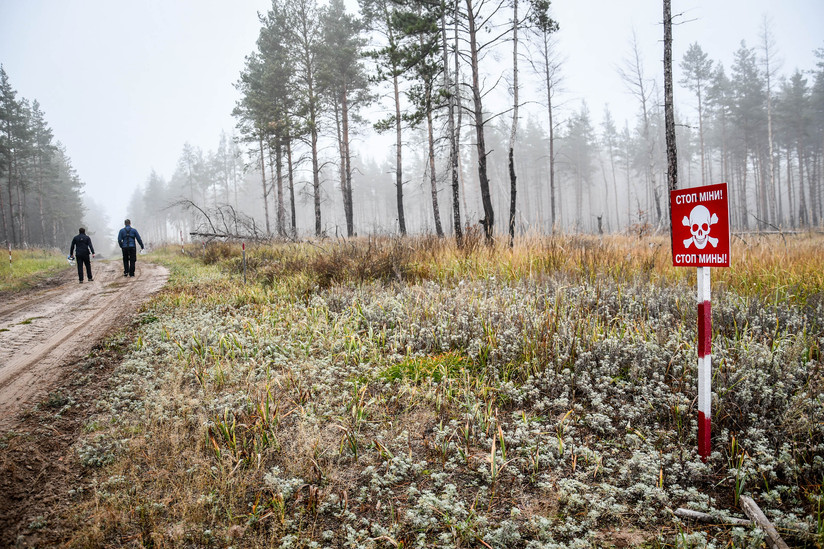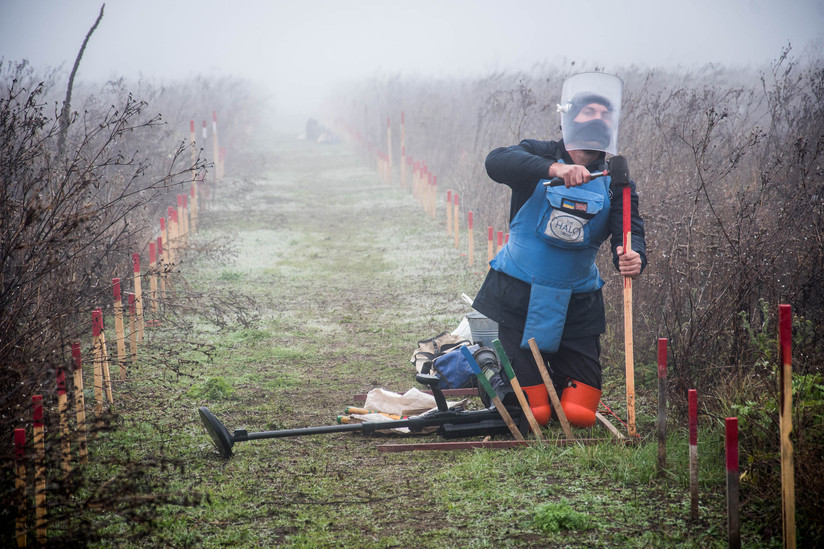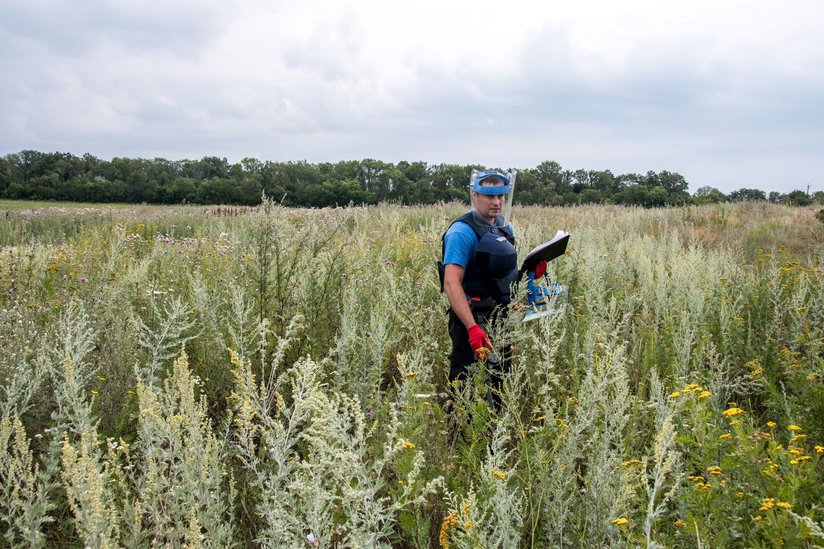 Crews packing up their equipment while artillery rumbles in the distance - shooting across the 'contact line' often starts at the end of the day and continues through the night